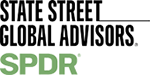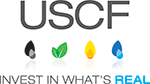 Dean Kordalis
Managing Director
Cantor Fitzgerald

Dean Kordalis is the Managing Director of National Institutional ETF Sales at Cantor Fitzgerald. With nearly two decades in the ETF industry, Dean is an industry expert who continues to work with the best and brightest in the ETF industry. Working with ETFs since their infancy, has afforded Dean with an unrivaled insider's view on the industry, which he has applied to help his clients execute their trading strategies. Dean's fusion of real-life experiences with his analysis of market conditions help to determine the ideal execution strategies for his clients, while at the same time limiting their market footprint.

Dean joined Cantor Fitzgerald in September 2013 from KCG Holdings, formally Knight Capital, where he was the leading salesperson on what was, at that time, the largest ETF trading desk in the industry. He held a prior role with Northern Trust where he helped to set the strategic direction and lead a team to expand Northern Trust NETS ETFs distribution. At Northern Trust he was the Co-Head of Sales for NETS responsible for Key Account relationships with the Broker Dealer channel. Dean began his career at Merrill Lynch's headquarters in New York where, over his 9 years, he held many leadership roles. Dean worked to establish Merrill Lynch's ETF business and helped to develop a fee based account platform for discretionary managed ETF portfolios driven by Merrill Lynch's proprietary research models. Following his time at Merrill Lynch he joined Vanguard and was responsible for growing the institutional presence of its ETF business in the United States.

Mr. Kordalis has an MBA in Finance from the Frank Zarb School of Business at Hofstra University.