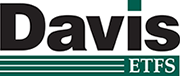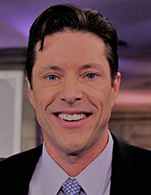 Tim Seymour
CIO, Managing Partner
Triogem Asset Management/Seymour Wealth Management/Phillips Creek Advisors

Tim Seymour has over 22 years of investment experience as a trader, investor and asset allocator across multiple asset classes and geographies having built and operated hedge funds and capital markets businesses. Tim remains a recognized voice within the investment community for over a decade as a trader and strategist on CNBC.

Tim co-founded and is the CIO of Triogem Asset Management, a firm that provides investment advisory services to family offices, after having previously run two hedge funds from 2008-2013. Tim oversees asset allocation and strategy at Seymour Wealth Management focused on HNW investors. Tim also recently founded Phillips Creek Advisors which identifies alternative investments in real estate across the developing world.

Prior to Triogem, Tim co-founded and was a Managing Partner at Red Star Asset Management (Moscow, New York), where the core strategy was a low volatility, multi-strat fund investing across Russia and the CIS. At Red Star Tim was a PM and member of the investment committee.

Prior to his hedge fund career, Tim was a Partner and Managing Director at Troika Dialog, Russia's largest investment bank in Moscow.

Tim started his career at UBS in New York, focusing on international macro (cash bonds, swaps, forex). Tim completed the firm's capital markets training program after graduating with an MBA in International Finance from Fordham University. Tim received his undergraduate degree at Georgetown University.

Tim serves as an Advisory Board Member for InfraCap ETFs.