Past Forums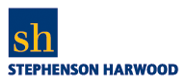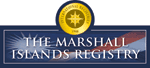 Kate Fisher
Senior Tanker Analyst
Braemar Seascope


Kate Fisher is Braemar Seascope's Senior Tanker Analyst. Based in the London HQ, Kate is responsible for the Braemar Seascope proprietary tanker markets econometric model. Kate produces regular oil and tanker industry reports and has made many presentations on the oil, energy and tanker markets to ship owners, ship builders, charterers, oil majors and banks.

Before joining Braemar Seascope in 2009, Kate was (2006-2009) Assistant Manager, Energy, Infrastructure and Utilities for Deloitte LLP in London. Previously, Kate was a Consultant with Booz & Co, focusing on energy market transactions, in which role she travelled widely.

Kate graduated MA in Biological Sciences in 2005 from the University of Oxford.