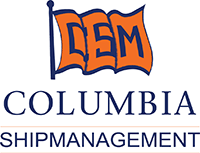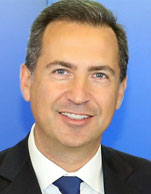 Stamatis Tsantanis
Chairman and CEO
Seanergy Maritime Holdings

Stamatis Tsantanis is the Chairman and CEO of Seanergy Maritime Holdings (NASDAQ:SHIP). He has more than 17 years of experience in shipping and finance and held senior management positions in prominent shipping companies. Stamatis joined Seanergy in 2012 and managed the Company's restructuring process where more than $346 million of liabilities were eliminated. In 2015 he led Seanergy's expansion process with a substantial fleet acquisition. Prior to joining Seanergy, he served as Group Chief Financial Officer of Target Marines S.A. and was responsible for its corporate and financial strategy. Stamatis previously served as the Chief Financial Officer and as a Director of Top Ships Inc. from its initial public offering and listing on NASDAQ.

Prior to that, he was an investment banker at Alpha Finance, a member of the Alpha Bank Group, with active role in a number of major shipping corporate finance transactions. Stamatis holds a Masters degree in Shipping Trade and Finance from Cass Business School in London, and a Bachelors degree in Shipping Economics from the University of Piraeus.