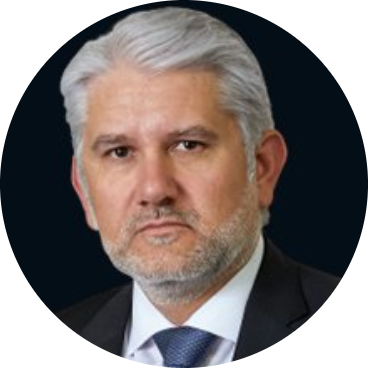 Mr. Lazaros A. Papagaryfallou
General Manager/CFO
Alpha Bank


Mr. Lazaros A. Papagaryfallou Lazaros A. Papagaryfallou
General Manager/CFO – Alpha Bank
He was born in Athens in 1971. He studied Business Administration at the Athens University of Economics and Business and holds an MBA in Finance from the University of Wales, Cardiff Business School.
He started his career in Citibank and ABN AMRO and he joined Alpha Bank in 1998, having served as Manager of the Corporate Development, International Network and Strategic Planning Divisions.
On 1.7.2013 he was appointed Executive General Manager of the Bank and has contributed to the implementation of the Group's Restructuring Plan, the capital strengthening of the Bank, the design and closing of mergers, acquisitions and portfolio transactions.
On 2.1.2019 he was appointed as General Manager and CFO for the Group. During his career he served as Chairman and member in the Board of Directors of various group companies, in Greece and abroad, in banking, insurance, financial services, industry and real estate sectors.