Speakers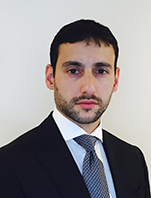 Mikhail Shapiro
Marine Fuels Manager
Glencore Ltd.

Mikhail Shapiro is the Marine Fuels Manager for Glencore. Mikhail began working in the maritime industry in 2004 for Chemoil and has since held various roles, including marketing, blending, operations, logistics, chartering as well as derivative and physical oil trading. Prior to the Glencore integration, he was the trading manager for Chemoil Europe BV in Rotterdam.

Glencore is a leading integrated producer and marketer of over 90 commodities with worldwide activities in production, refinement, processing, storage, transportation and supply. Glencore has more than 90 offices in over 50 countries.

As of 2016 Glencore Ltd. replaced Chemoil as the marine fuels contracting entity in the U.S. and Panama. Glencore Ltd. is one of the largest physical suppliers of marine fuels with supply locations in multiple ports covering the U.S. East Coast, U.S. Gulf Coast, U.S. West Coast and the Panama Canal.

Outside the Americas, recent highlights include the implementation of certified Mass Flow Meters in Fujairah and the addition of Australia as a physical supply location. Chemoil has been fully integrated into Glencore since 2014 and was Singapore MPA's number one bunker supplier by volume in 2015 and 2016.

Glencore is a leader in global marine fuel supply with an extensive vertically integrated physical footprint in multiple supply hubs around the world.