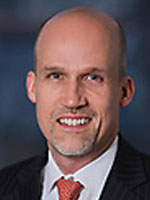 James C. Berner
Managing Director
BlackRock Global Infrastructure Funds team ("BGIF"),

James C. Berner, Managing Director, is a member of the BlackRock Global Infrastructure Funds team ("BGIF"), which currently manages over $9 billion in capital commitments across three vintages. BGIF invests globally in essential contracted infrastructure assets and businesses by capitalizing on the long-term trends of decarbonization, decentralization and digitalization. The BGIF team has created over 35 portfolio companies across the globe for the Funds and includes about 40 investment professionals who are located in Greenwich CT, London, Houston and Singapore. The BGIF team joined BlackRock in 2017 from First Reserve, a private equity firm that was founded in 1983 and created the BGIF infrastructure platform in 2008. The BGIF team raised the first two vintages while at First Reserve.

His responsibilities include deal origination, structuring, execution, monitoring, and exit strategy. At BGIF, Mr. Berner leads Fund investments in the power, shipping and LNG sectors, including, among others, Gas Log Ltd., Lexington Generating, North American Power I, Fort Detrick Energy and Lackawanna and Guernsey power plants. He is or has been a member of the Investment, Valuation, Management, ESG and Promotion Committees.

Prior to joining BGIF in 2011, Mr. Berner was a Managing Director at General Electric Capital Corporation, in the Energy Financial Services division. Prior to eight years at General Electric, he was a Vice President, Project and Structured Finance, at Deutsche Bank Securities Inc.

Mr. Berner holds a B.A. cum laude from Cornell University, an M.B.A from The Wharton School and a M.A. from the School of Advanced International Studies, Johns Hopkins University.