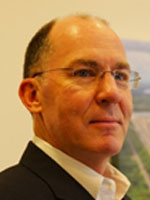 Greg Binion
Executive Chairman
Auxo Marine

Greg Binion has over 33 years of experience creating value through improved logistics for industries which provide modern day building blocks for today's economy.

Greg joined Auxo Marine's in 2018 and currently serves as Executive Chairman. Auxo Marine is comprised of two Jones Act marine transportation companies: Andrie serving bulk liquid and dry cargo markets on the Great Lakes, and M/G Transport serving inland dry bulk Gulf Coast markets. From 2014-2018, Greg served as Jefferson Energy Terminal CEO. Jefferson is a multi-modal bulk liquid terminal located in Beaumont Texas. Prior to that, Greg had a 25-year career with Kirby Corporation in various roles with increasing responsibility, concluding in 2014 as the President of the Marine Transportation Group which included the United States largest liquid inland and coastwise barge fleets.

Greg Binion holds a Bachelor of Business Administration from the University of Texas at Austin and attended the Harvard Business School's Advanced Management Program in the fall of 2006.