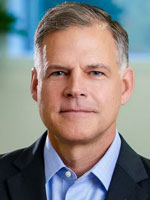 Joe Misenti
General Counsel & Chief Ethics Officer
TOTE Group

Joe Misenti assumed the role of General Counsel and Chief Ethics Officer at TOTE Group in October 2018. Prior to joining TOTE, Joe spent 10 years in the Alaska seafood industry, employed by Trident Seafoods Corp. and Silver Bay Seafoods, L.L.C., where he held senior legal positions as an Assistant General Counsel and General Counsel with management responsibilities over risk, compliance and human resources.

Joe began his career as a JAG Corps Officer in the U.S. Navy and served as a prosecutor, admiralty counsel and legal advisor aboard a Navy vessel deployed to the Persian Gulf. After he was released from active duty, Joe worked as a trial attorney at the U.S. Department of Justice for three years and litigated admiralty cases on behalf of the federal government's maritime agencies. After government service, Joe spent 8 years in private practice as an associate with Troutman Sanders, a partner with Cozen O'Connor and a founding partner with Nicoll Black and Feig. Joe recently retired as a Captain in the U.S. Naval Reserve after 24 years of service.

He holds a bachelor's degree from Stonehill College in North Easton, MA and a Juris Doctorate degree from Syracuse University, College of Law, Syracuse, NY. Joe lives in the Jacksonville, FL area with his wife Leah, and has 4 children.