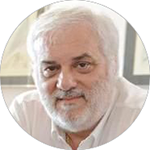 Marco Fiori
Chief Executive Officer
Premuda SpA

Marco spent more than 20 years in D' Amico Group, serving in several C-suite roles. As Chief Executive Officer of D' Amico International Shipping ("DIS"), the tanker arm of the group, he led the company to a successful stock listing in 2017 at Milano Stock Exchange, with 45 modern product tankers. Before to join D' Amico group, he worked and lived in the USA and his background was in investment banking and finance.

Appointed by PS Navi S.p.A. in late 2018 to lead the transformation of Premuda from a traditional ship-owning company towards a modern shipping operator capable to make market calls and deliver a 3/5 years business plan aimed at listing the entire shipping platform of Pillarstone.