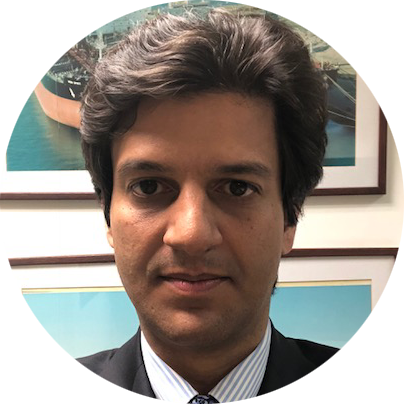 Carlos Balestra di Mottola
Chief Financial Officer
d' Amico Group

Carlos Balestra di Mottola joined the d'Amico Group in 2003 where he held several roles, being formerly in charge of Group Business Development and prior to that holding the position of financial controller of DIS until 2008. Since 2010 Mr. Balestra di Mottola is also a partner of Venice Shipping and Logistics S.p.A., an Italian company specialized in investments in the shipping and maritime logistics sector. Before joining the d'Amico Group, he obtained a Master in Business Administration from the Columbia Business School (NY), and worked at Lehman Brothers investment bank (in the London and New York offices) and at Banco Brascan (in the Sao Paulo offices in Brazil). He currently lives in Monte Carlo, Monaco.