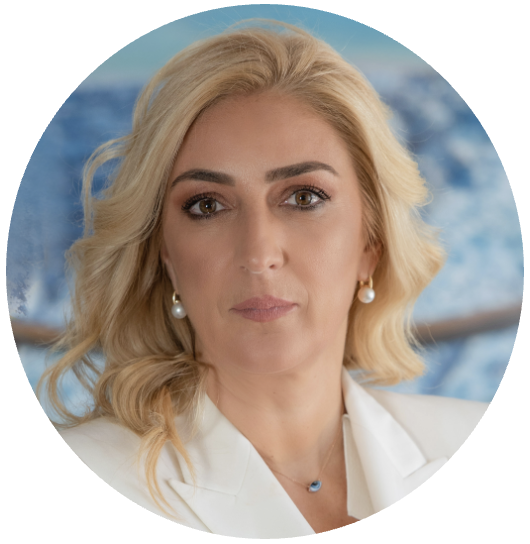 Mrs Palaiologou holds a BEng in Naval Architecture & Ocean Engineering (University of Glasgow) & a MSc in Marine Engineering (University of Newcastle Upon Tyne).

She started her professional career at Oceanbulk Maritime S.A. in 1993 at the Technical Department and in 1999 she was promoted to "Head of Hull & Classification Division".

In 2005 she joined Bureau Veritas as a Marine Center surveyor; in 2007 she was promoted to Delegate of the Marine Center Manager and in 2013 to Sales, Marketing & Business Development Manager for the Hellenic & Black Sea Region.

During 2015&2016 she served as Marine Marketing & Sales Director for the Marine & Offshore Division at the Head Office of Bureau Veritas in Paris.

In January 2017 she was appointed Vice President, Regional Chief Executive for the Hellenic & Black Sea Region since January 01st 2022 she serves as Vice President South East Europe, Black Sea & Adriatic Zone, located in Piraeus Greece.