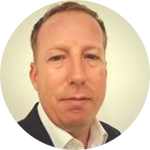 Douglas Raitt
Regional Advisory Services Manager
Lloyd's Register

CAREER SUMMARY
Douglas has a strong background - spanning over 20 years - in marine fuels and ships' propulsion machinery. He has managed a variety of laboratories and inspection offices prior to joining Lloyd's Register in 2005 to lead its Fuel Oil Bunkering Advisory Services' business through to 2013. From 2013 onwards he has held the post of Regional Advisory Services Manager Asia dealing with the non-Class services Lloyd's Register offers the marine industry.

CURRENT POSITION
Manage the marine advisory services in Asia in the area of non-Class related projects, such as for example asset life extension consultancy, port consultancy, yard assessments and a variety of fuel related consultancy projects in the area of 2020 fuels, LNG and methanol as a marine fuel to name but a few.