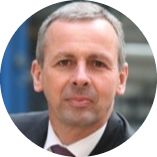 Richard.L.Sadler
Non executive portfolio with previous advisory, CEO and US listed positions COO experience.

Current Roles
Independent Board Member - Britannia Steam Ship Insurance Associated
Senior Board Advisor – Purus Maritime.
Trinity House Corporate Board Trustee, Chair of the Remuneration Committee and Chair of the Risk and Audit Committee, Member of the Investment and Property Committee.

Chair of the Trinity House Corporate Pension fund-

Royal Academy of Engineers – Fellow and previous Member of the Risk and Audit Committee.

Past Executive Positions

July 2020 to June 2022. Britannia P&I Club Sustainable Business Advisor.
June 2017 to June 2020 Chief Operating Officer of NYSE listed GasLog Ltd and GasLog Partners (MLP).

June 2007 to October 2015 - Chief Executive Officer of Lloyd's Register Group.

2004 – 2007 Director of Asset Management for the Royal Bank of Scotland (Shipping and Offshore Energy) –

Prior to 2004 and after serving as a trainee in the shipyards and ship repair yards of the UK, worked offshore in the UK and a further 12 years in overseas locations as a marine surveyor for Lloyds Register in Kuwait, Bahrain, Oman and Japan.

Past Non-Executive and Advisory roles

UK shipping and offshore vessel company 2015 – 2021 -, Board member and advisor -

University College London – International Energy Advisory Panel. 2014 - 2015

Chairman Meteo Group – October 2015 to December 2016 ,

Co-Chair of Gov't Marine Industries Council (2010-2013)

Member of the Singapore Energy and Maritime Institute - International Advisory Panel 2012 – 2014.

President and Chairman of The Welding Institute (2008-2011), Cambridge Research and Professional Institute.