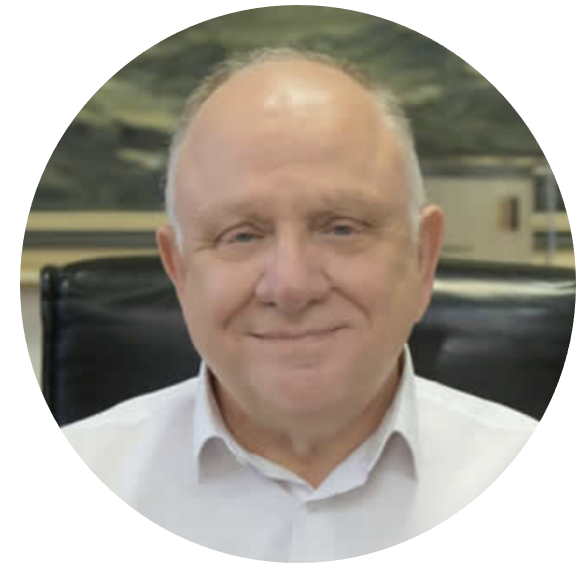 George Sarris
President - Enterprises Shipping & Trading
Managing Director - Golden Energy Management

George Sarris is 68 years old. He has been serving the shipping industry for more than 38 years. He graduated from Sunderland University in 1977 with a BSc in Marine-Mechanical Engineering. Presently he is the President and Managing Director of Enterprises Shipping and Trading S.A. having had a wide experience as a Superintendent Engineer, Technical Manager and General Manager of the same company.

In 1991 he introduced in theory and in practice, Quality in the Greek shipping industry awarded with the first ever Quality certification in shipping. As the company was operating refrigerated vessels, this certification at the time, was also the first worldwide in the reefer sector.

He participated in various meetings in the Greek shipping community. As a speaker and as a member of panels, he attended discussions and promoted Quality on the day to day management, underlining always the effect of quality in the economic growth.

George is a founding member of BUREAU VERITAS Technical Marine Committee since 1998. He became Chairman of the Technical Marine Committee in 2002. He is an active member of DNV Technical Marine Committee and an associated member of INTERTANKO since 2002. He is a member of the LLOYDS Technical Marine committee since March 2010 and of ABS since 2019.

In 2004 he received from the European Organization of Quality (EOQ) the award of "GREEK QUALITY LEADER OF THE YEAR 2004".

In 2005 he received the "EUROPEAN QUALITY LEADER OF THE YEAR 2005" award from EOQ.

In 2006 he became founding member of EOQ Business Leaders Club and founding member of the European Business Ethics Network (EBEN), acting as Treasurer on the Board of Directors.

In 2008 he was elected Vice President of EBEN and an elected Member of the Hellenic committee of NKK.

In 2009 he became involved in a project led by the European Union (The council of Economic affairs) in a project concerning the upgrade of the Southern countries of the Mediterranean Sea.

12 years Ago he introduced to Rightship "BMSA" which he adopted as Manager of EST on the Bulk sector of the company and which 12 years later is now becoming an industry standard with the new name "DBMS".

Last but not least, he is a member of the Executive Committee of the Bahamas Shipowners Association.