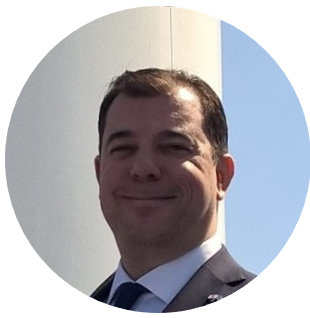 Mr. Spyros Vlassopoulos
Managing Director
Ionic Shipping

Mr. Vlassopoulos has been with Ionic Shipping (Mgt) Inc. (Ionic) in Athens, Greece since its establishment in 2013. He was instrumental in the establishment of Ionic's management company and is currently responsible for overseeing the in-house technical and commercial management of 21 modern bulk carriers and tanker vessels that are actively in service.

Prior to joining Ionic he was engaged with the Hellespont group of companies for nearly 15 years. He started with Hellespont Steamship Corporation as their Operations and Insurance Coordinator in 1999 based out of Piraeus, Greece. In 2004, he was the first member of the group to establish Hellespont Deutschland GmbH & Co. KG based out of Hamburg, Germany and held the position of Managing Director. He returned to Piraeus in 2008 as the Commercial Director for Hellespont Steamship Corporation. He concluded his tenure with the group back in Hamburg where he held again the position of Managing Director with Hellespont Ship Management GmbH & Co. KG where he was responsible for the technical and commercial management of 18 tankers that ranged from 17,000 dead weight ton (DWT) chemical tankers to 160,00 DWT Suezmax crude oil tankers in addition to four platform supply vessels .

He is a highly qualified maritime executive with over 20 years of professional experience with areas of expertise both in the tanker and dry bulk shipping markets, as well as industry safety and quality standards. Mr. Vlassopoulos earned his Bachelor of Applied Science, Maritime Studies (Honors) at Southampton Solvent University, Southampton, United Kingdom (UK). He is a Director of the UK P&I Club - Thomas Miller, a Member of the Marshall Islands Quality Council, the American Bureau of Shipping, and the German National Committee of ABS.