Speaker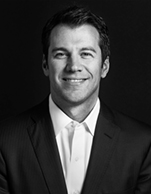 Alex Ashby
SVP, Head of Product Development Global X

Alex Ashby joined Global X in 2010 as one of the company's first employees, with an initial focus on product and research. He is now responsible for the Product Development and Product Management functions at Global X, working across multiple functional areas on all key product initiatives. In this role, Alex has focused his efforts on developing and launching new ETFs, strengthening index provider relationships, and building out the Product Management function within the firm. Global X currently has 70 ETFs with approximately $10 billion in assets under management.

Alex has a BA in Economics from Princeton University and an MBA from the MIT Sloan School of Management.