Speaker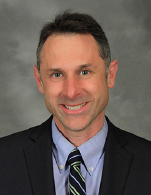 Nicholas J. Elward
Senior Vice President, Head of Business Development and ETFs
Natixis Investment Managers - US Distribution

Nicholas J. Elward is a Senior Vice President, and Head of Business Development and ETFs in the Strategic Product and Marketing Group at Natixis Investment Managers - US Distribution. Mr. Elward is responsible for product research and product development for a wide range of product types including ETFs, hedge funds and bank commingled products and for overseeing the ETF business. He has over 23 years of investment industry experience.

Prior to joining Natixis, Mr. Elward was a Vice President of State Street Global Advisors and a senior product manager in the Global Product & Marketing Group. He previously spent 14 years at Fidelity Investments working in a combination of US and international client-facing, product development and product marketing positions. His track record includes research and development that spans equity, fixed-income, liquid alternatives, retirement solutions, emerging markets, global macro, infrastructure, green products, MLPs, and mergers and acquisitions. Most recently, Mr. Elward worked to launch the ETF business for Natixis. In addition to his work in the investment industry, Mr. Elward is an adjunct professor at Endicott College in Beverly, MA, where he teaches Product and Marketing classes in the MBA program.

Mr. Elward received his BA in Political Science from the College of the Holy Cross and his MBA from Northeastern University. He enjoys volunteering for charities focused on homelessness and children's causes. He currently volunteers for the Pine Street Inn, St. Francis House and the Ellis School, all in Boston. He resides in Ipswich, MA with his wife and three children.