Speaker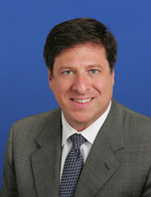 Dennis Emanuel
Director of Closed End Funds
ALPS Portfolio Solutions

Dennis is the Director of ETF & Closed-End Fund Strategy at ALPS, and is responsible for oversight on all ALPS actively managed products. He is widely recognized as an expert in the field and has been cited for both his closed-end as well as ETF work in numerous publications such as The Wall Street Journal, Barron's, Investor's Business Daily, and Mutual Funds Magazine.

Prior to joining ALPS Dennis was a Managing Director and the head of Citigroup's ETF & Closed-End Fund Research group. Before joining Citigroup Dennis worked at Merrill Lynch as its Senior Bond Fund Analyst in its Closed-End Fund Research department. He received a BBA Degree in Marketing from Pace University and an MBA in Finance & Management Information Systems from Syracuse University.