Speaker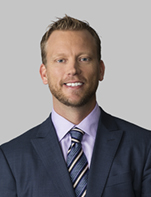 Chris Flynn
Chief Executive Officer
THL Credit

Mr. Flynn is Chief Executive Officer of THL Credit. He also serves on the Board of Directors of THL Credit, Inc. and THL Credit Logan JV LLC and on THL Credit's Global Investment Committee and the Direct Lending Investment Committee.

Previously, Mr. Flynn served as Co-Chief Executive Officer and Co-Chief Investment Officer, and prior to that, Co-President and Managing Director, of THL Credit. Since joining THL Credit, Mr. Flynn has been involved in originating and closing investments, portfolio management, capital raising and management of THL Credit's direct lending private funds and accounts, and the establishment of the Chicago and New York offices of THL Credit.

Mr. Flynn earned his M.B.A. with a concentration in Finance and Strategy from Northwestern University's Kellogg Graduate School of Business and his B.A. in Finance from DePaul University.