Past Forums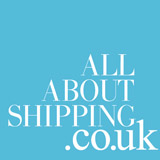 CSR - A COMPETITIVE ADVANTAGE

As market forces and regulatory trends continue to call for the incorporation of corporate social responsibility (CSR) into business practices, shipping companies increasingly recognize CSR as more than just a societal obligation. A consistent commitment to CSR is a differentiating commercial, financial, and operational advantage; it ensures long-term growth and capital gains; and it can impact the valuation and cost of capital for listed companies, making them the more reliable, sustainable, and safer investment and lending choice for investors and bankers alike.

MISSION & OBJECTIVE

Due to the resounding success of our past forums on CSR in the shipping and offshore industries, Capital Link will organize its 3rd Annual Shipping & Offshore CSR Forum on October 24, 2013 in London.

With this forum, our objective is to create a platform that raises the visibility of CSR in the shipping and offshore industries on a permanent and long-term basis. We seek to provide companies with additional incentives by publicizing the benefits of CSR not only to a wider audience of professionals in these industries, but also to the investment and financial communities. We aim, then, to become a centralized informational source and communications platform on the topic of CSR, linking industry, government and non-governmental organizations, industry associations, the financial and investment community, and the public at large.

Featured panelists and presenters will examine—among other related areas—legal and ethical issues, regulatory compliance, corporate governance, industry initiatives, CSR as a commercial advantage, environment and climate, the offshore sector, the human element, quality ships, ship recycling, and maritime safety.


For further information, either contact Ioanna Messini (London) at imessini@capitallink.com or +44 (0) 20 3206 1322, or contact Eleni Bej (NY), Events Coordinator, at ebej@capitallink.com or +1 (212) 661-7566.

For sponsorship opportunities, contact Nicolas Bornozis at nbornozis@capitallink.com or call +1 (212) 661-7566.