Speakers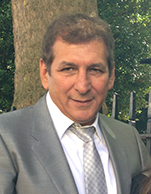 Andreas Hadjiyiannis
Founder
Cyprus Sea Lines Co. Ltd
Cyprus Maritime Co. Ltd
Hellenic Tankers Co. Ltd

Mr. Andreas Hadjiyiannis is a self-made shipowner. He is the founder of CYPRUS SEA LINES CO. LTD., CYPRUS MARITIME CO. LTD. and HELLENIC TANKERS CO. LTD. and serves as a chairman from the start. All three companies are privately owned. Their combined fleet of tankers, containers and bulk carriers consists of 42 ships well in excess of 4m DWT.

Mr. Andreas Hadjiyiannis, a Director of several major Classification Societies and International Shipping Organizations, is a Founding Member and the President of the Cyprus Union of Shipowners.