Speakers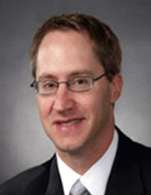 Jeremy Held
Sr. Vice President, Director of Research
ALPS

Jeremy joined ALPS in 1996 and has more than 19 years of experience in the ETF industry. He is responsible for research, product development, and consulting services on behalf of the ALPS ETF, Mutual Fund, and Closed-End Fund business segments. His research is focused on satellite and alternative asset classes, including Commodities, Master Limited Partnerships, Private Equity, Global Real Estate and Emerging Markets.

Jeremy has been a featured speaker at dozens of investment conferences and has been published in various publications including the Journal of indexes, Research Magazine and Institutional Investor. Jeremy is a Charted Financial Analyst and a Certified Financial Planner.