Speakers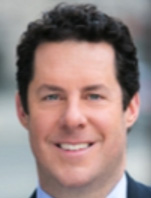 Chris Hempstead
Formerly Head of ETF Sales
KCG Holdings Inc.

Chris Hempstead was most recently Head of ETF Sales for KCG and lead the company's team serving institutions and issuers with their ETF trading, liquidity and market intelligence needs.

KCG is a leading independent securities firm offering investors a range of services designed to address trading needs across asset classes, product types and time zones. The firm combines advanced technology with exceptional client service across market making, agency execution and venues. KCG has multiple access points to trade global equities, fixed income, currencies and commodities via voice or automated execution.

Chris has been a significant leader in the ETF industry for nearly 15 years. Prior to joining KCG in 2013, he served as a key member of the WallachBeth Capital ETF cash desk, guiding clients in the design and implementation of ETF trading strategies. Previously, he was Director and Head of ETF Trading at Cowen and Company where he was instrumental in designing the firm's proprietary ETF quoting and algorithmic strategies, overseeing development of order management systems, and maintaining client and ETF issuer relationships.

He also served in senior market-making and risk-management roles for several of the industry's leading ETF market makers, including Susquehanna International Group where he spent nine years as a senior ETF Specialist. He also was Managing Director, ETF Trading & Development, for Van Der Moolen Capital Markets where he helped develop the company's ETF market-making platform and oversaw the ETF trading desk. Chris started his career as a specialist on the floor of the American Stock Exchange.

Chris received a BBA in Finance from Saint Bonaventure University.