Under the auspices of the
Ministry of Finance
of the Hellenic Republic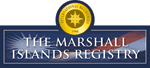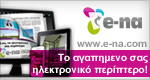 Scott Weber
Vice President, Airfreight, Surface & Marine Transportation Research
Bank of America Merrill Lynch




Scott has been a member of the Bank of America Merrill Lynch Airfreight, Surface, & Marine Transportation Team since 2009. Prior to joining BofA Merrill Lynch, Scott worked as an investment associate at Seacor Holdings, a holding company that invests in and operates assets primarily in the shipping and offshore energy sectors. At Seacor, Scott performed fundamental research on distressed credit and asset-based investment opportunities.

He had previously worked as a buy-side investment associate at Oppenheimer & Close, a deep-value hedge fund where he sourced, evaluated, and presented long and short, value and special situation equity investment opportunities, primarily in the industrials sector. Scott also spent a summer as an investment analyst on the event-driven team at Highbridge Capital. Earlier in his career, Scott worked at Alternative Investment Management, the alternative investing arm of a multi-billion dollar family office. Scott has an M.B.A. from The Wharton School at the University of Pennsylvania, and a B.S. from Georgetown University.