Speakers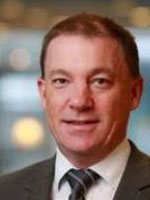 Jesper S. Jensen
Sr. Vice President
TORM A/S


Throughout his long career within the industry, Jesper has developed extensive knowledge and experience in the areas of shipping, marine and fleet management.

In his daily work, Jesper is directly involved in strategy, planning and execution, as well as the day to day operations and crew management.

With his theoretical background in marine engineering and finance, incl. his MBA from Henley Business School, Jesper has a unique combination of skills that gives him an opportunity to connect with all aspects of the business.

Jesper S. Jensen is a result-oriented and driven individual, and he strives to challenge himself everyday. With his analytical problem-solving skills, Jesper is a direct and to-the-point communicator, who thrives with taking charge and leading the people around him towards a common goal.
Jesper's specialties include:
Shipping and Marine
Strategy, Planning & Execution
Team Leadership
Finance
Operations
Change Management
Crew Management
People Management