Speakers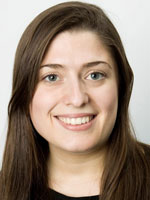 Antonia Panayides
Partner
Reed Smith


Antonia is a partner in Reed Smith's Transportation Industry Group. She deals with a wide range of shipping, LNG and offshore matters. Her experience includes charterparty disputes, shipbuilding, bill of lading and sale and purchase disputes in relation to both High Court and arbitration proceedings. Antonia acts for owners, charterers, managers and brokers as well as P&I and defence clubs.
Antonia was seconded to Maersk in Copenhagen and worked in the offshore sector for Maersk Drilling and Maersk Supply Service. During her time at Maersk, Antonia was involved in reviewing drilling and supply contracts, contract negotiations with oil companies and corporate set ups including JV Agreements.
She speaks fluent Greek.
Publications
29 March 2021 "Free at last", Co-Author: Nick Austin
26 January 2021 "Greener waters – Cyprus announces 30% tax reduction for energy efficient vessels"
30 April 2020 "Ships to sound their horns for key workers on 1 May 2020", Ship Law Log, Co-Author: Lisa Meller
26 February 2019 "Blockchains: the next supply chain revolution?", Reed Smith Client Alerts, Co-Authors: Sally-Ann Underhill, Philip Thomas, Catriona Casha
Speaking Engagements
8 March 2021 International Women's Day and the shipping industry
18 February 2021 Reed Smith's Hamburg virtual shipping seminar: What to keep an eye on in 2021
18 November 2020 Annual Cyprus virtual shipping seminar: looking to the future, United Kingdom
12 March 2019 Check your Privilege: An overview of the law on privilege
19 November 2018 Reed Smith Hamburg Shipping Seminar and Reception 2018, Hamburg, Germany, "Blockchain – Is it the future?"
21 June 2018 Update on recent legal developments in the shipping industry, United Kingdom
25 May 2017 Reed Smith's Annual Shipping Law Seminar and Reception in Cyprus, Limassol, Cyprus
18 November 2014 Annual Hamburg Shipping Law Seminar & Reception, Hamburg, Germany
29 May 2014 Cyprus Shipping Law Seminar and Reception, Limassol, Cyprus
20 May 2014 Reed Smith & Kyllingstad Kleveland Advokatfirma DA Legal Offshore Conference
25 January 2013 Reed Smith, Gorrissen & Federspiel and The Danish Shipowners' Association Seminar on the Legal Challenges of the Current Troubled Markets, Copenhagen, Denmark, "Counterparty risk: What to do to protect yourself when the large players falter"
Professional and Community Affiliations
Education
BPP, 2006
University of Southampton, 2005, LL.M., Maritime LLM Distinction Awarded the Oxford University Press Prize for outstanding achievement on the LLM
University of Wales, College of Cardiff, 2004, LL.B.
Professional Admissions
England and Wales