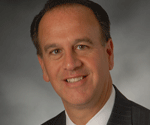 Brett Esber
Partner
Blank Rome LLP
Brett Esber practices in the areas of international and domestic commercial transactions, corporate law, and finance, with a particular emphasis on representing companies involved in the maritime industry. His experience related to the maritime industry includes:

vessel construction and finance
vessel charters and contracts of affreightment
mergers and acquisitions
joint ventures
vessel acquisitions and sales
corporate structuring and transfer pricing issues

He also represents shipping companies before the U.S. Maritime Administration and the U.S. Federal Maritime Commission. Mr. Esber is a frequent speaker and writer on issues related to the maritime industry.