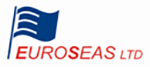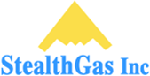 Simos Spyrou
Co - CFO
Star Bulk Carriers Corp.

Mr. Simos Spyrou joined Star Bulk Carriers Corp. as Deputy Chief Financial Officer in 2011. From 1997 to 2011, Mr. Spyrou worked at the Hellenic Exchanges (HELEX) Group, the public company which operates the Greek equities and derivatives exchange, the clearing house and the central securities depository. From 2005 to 2011, Mr. Spyrou held the position of Director of Strategic Planning, Communication and Investor Relations at the Hellenic Exchanges Group and he also served as a member of the Strategic Planning Committee of its Board of Directors. From 1997 to 2002, Mr. Spyrou was responsible for financial analysis at the research and technology arm of the Hellenic Exchanges Group.

Mr. Spyrou attended the University of Oxford, receiving a degree in Mechanical Engineering and an MSc in Engineering, Economics & Management, specializing in finance. Following the completion of his studies at Oxford, he obtained a post graduate degree in Banking and Finance, from Athens University of Economics & Business.