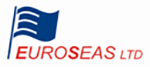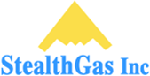 In Partnership with:



FORUM OVERVIEW

The 9th Annual International Shipping & Offshore Forum, is known for its large attendance by investors, owners and financiers. Held in New York City every year, the Forum examines the macroeconomic issues that are shaping and transforming the international shipping and offshore markets today. It provides a comprehensive review and outlook of the various shipping and offshore markets, made more relevant by the release of companies' annual results. In addition, it discusses other industry trends, such as restructuring and consolidation, the various channels and methods of raising capital as well as the impact of new technologies and trading routes.

WHO SHOULD ATTEND?

With a 9-year track record, the International Shipping & Offshore Forum, attracts about 1,000 delegates annually and is known for combining rich informational and educational content with extensive marketing and networking opportunities. The Forum features sector panel discussions, individual company presentations and one-on-one meetings.

The target audience includes institutional investors and analysts, private equity investors, commercial and investment bankers, financial advisors, financial and trade media, and other qualified investors.