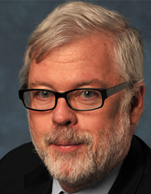 Patrick J. Foye
Executive Director
The Port Authority of New York & New Yersey
Patrick J. Foye became Executive Director of the Port Authority of New York and New Jersey in November 2011. He manages day to day operations at the agency, whose mission is to provide critical transportation infrastructure and drive economic growth in the region. At the Port Authority, he has overseen the nation's largest public private partnership for Terminal B at LaGuardia Airport and a PPP transaction to build a new Goethals Bridge linking New Jersey and Staten Island.
Prior to joining the Port Authority, Mr. Foye served as Deputy Secretary for Economic Development for Governor Andrew M. Cuomo from February 2011 to November 2011, managing initiatives for economic recovery, investment and job creation, and overseeing the Empire State Development Corporation. He also served as the downstate Chairman of the Empire State Development Corporation from January 2007 to April 2008, as well as the Vice Chair and a board member of the Long Island Power Authority for several years.
Mr. Foye was a Mergers and Acquisitions partner at Skadden Arps and managing partner of the firm's Brussels, Budapest and Moscow offices. He served as Executive Vice President of AIMCO, a real estate investment trust and a component of the S&P 500 from 1998 to 2004 and as President and CEO of the United Way of Long Island for three years.
He has also served as a board member of the Metropolitan Transportation Authority. tal Planning, Execution and Asset Management (Vice-Chair).