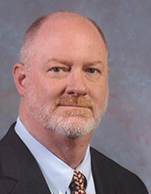 Edward J. Kelly
Executive Director
Maritime Association of the Port of New York/New Jersey
Founded in 1873, the Maritime Association has a proud history of serving as a Maritime Exchange, industry association, and general advocate of the Maritime-related activities of the tri-state Port. In his current position, Ed is responsible for managing the diverse activities of the Association and helping to develop the enhanced safety, security, ecological sustainability, and economic viability of the many maritime -related industries in our Port.
Prior to joining the Maritime Association, Ed had held a series of senior executive level positions in the Liner business. His prior positions include: President and CEO of Cho Yang (America), Inc.; Senior Vice President of Inchcape Shipping Services; President and CEO of Nippon Liner Systems (USA); and Executive Vice President of Y.S. Line (USA). He has also provided executive level consulting services to such notable firms as Maher Terminals, Inc.; The Port Authority of New York and New Jersey; Deutche Afrika Line; Paul F. Richardson Associates; the Maritime Association of the Port of New York; and Strachan Shipping Agency. Ed has also served as an expert witness in several legal proceedings. Immediately prior to accepting his current position, Ed had managed the Transportation, Logistics, and Management Division of the Global Maritime and Transportation School of the U. S. Merchant Marine Academy at Kings Point, New York.
Ed has devoted many years as a Director of the New York Shipping Association, the Carriers Container Council, the USMX, and the Steamship Operators Intermodal Committee. He has served on many joint labor /management committees and trust funds.
He is currently serving as a Director (and past President) of the National Association of Maritime Organizations (NAMO), as the Vice Chairman of the Mid Atlantic Ocean Observing Regional Association (MACOORA), as a Director of the United Seaman's Service, as a Director (and current President) of the Maritime Information Service of North America (MISNA). He has been named as a member of the New York City Mayor's Maritime Advisory Board. He is also currently serving as a member of NOAA's Hydrographic Services Review Panel. Ed also serves as an Industry Advisor to the Urban Assembly School for Global Commerce.
A graduate of the U.S. Merchant Marine Academy (B.S, Nautical Science), he sailed as a deck officer on several U.S. Flag ships.
Ed completed his MBA studies at Pace University in New York City, and holds a certificate in Intermodal Transportation from the FDR Institute. He is proud to have received an award for Outstanding Professional Achievement from the Kings Point Alumni Association. In March, 2009, the Journal of Commerce named Ed to their Leadership Roll in the Global Logistics Industry.
Ed lives in New Jersey with his wife Barbara.
In his spare time, Ed can usually be found on a Civil War battlefield, where he is a living history reenactor, and battlefield preservationist.