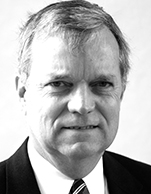 LeRoy Lambert
President
Charles Taylor P&I Management (Americas), Inc.
LeRoy Lambert is the President of Charles Taylor P&I Management (Americas), Inc., the representative in the United States and Canada of the managers of The Standard Club, one of the thirteen protection and indemnity insurers in the International Group of P&I Clubs.
Mr. Lambert earned his J.D. in 1983 from Tulane University School of Law, where he was Editor-in-Chief of The Maritime Lawyer (now The Tulane Maritime Law Journal). After clerking for Chief Justice John A. Dixon, Jr. of the Louisiana Supreme Court, he moved to New York and practiced maritime law for 25 years at the firms of Healy & Baillie and then Blank Rome. He is admitted to the bars of New York, New Jersey, and Louisiana. From 1994-2009, he was ranked AV by his peers and Martindale Hubbell. Prior to leaving private practice in 2009, he was consistently recognized as a leader in maritime law by Chambers and other legal publications. In 2010, he was the John W. Sims Distinguished Admiralty Practitioner in Residence at Tulane.
Mr. Lambert received his B.A. degree with honors, from Louisiana State University in 1976. He was awarded a scholarship by the German Academic Exchange Service to attend the University of Tuebingen in Tuebingen, Germany, where he continued his studies from 1976 to 1978.
Mr. Lambert is a member of the Board of Directors of the Maritime Law Association of the United States as well as a member of the Society of Maritime Arbitrators in New York and the German Maritime Arbitration Association in Hamburg. He has been a member of the Board of Directors of the Hellenic American Chamber of Commerce since 2001 and served as its President from 2009 to 2011. He has also been a member of the Ogden Honors College Advisory Council of LSU since 2006.
A co-author of
Voyage Charters
(4th ed 2014), Mr. Lambert is the author of numerous articles and a frequent speaker/panelist at legal and maritime conferences and seminars, including the 2015 Healy Lecture at New York University School of Law.