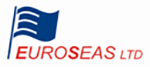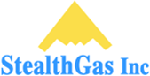 Andrew W. Horrocks
Managing Director
Credit Suisse

Andrew W. Horrocks is a Managing Director of Credit Suisse in the Investment Banking Department, based in New York. He is Global Head of Transportation and Autos. He served as a member of the firm's Investment Banking Committee.

Mr. Horrocks has acted as a financial advisor to companies and governments in connection with mergers, acquisitions, investments, divestitures, spin-offs and restructurings, as well as a lead financier in connection with multiple variations of global equity and debt offerings. His clients have included American Airlines, the Federal and Provincial Governments of Canada, Chrysler, CNH Global, CSX, the Emirate of Dubai, Fiat, Ford, General Motors, Rockwell, Seaspan, Sumitomo Electric, Teekay, Textron, and UPS, among others.

Mr. Horrocks joined Credit Suisse in 2010 from Moelis & Co, where he was a Managing Director. Prior to joining Moelis, he was a Managing Director and Head of Capital Goods & Transportation Americas at UBS.

Mr. Horrocks received a Bachelor's degree in Business Administration from the College of William and Mary in 1987, and a Master's degree in Business Administration from Cornell University in 1992.