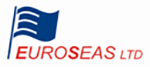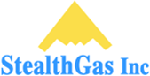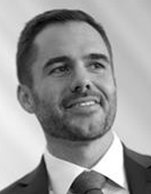 Michael Webber
Senior Analyst, Managing Director
Shipping, Equipment Leasing, & Marine MLPs
Equity Research
Wells Fargo Securities, LLC

Michael Webber, CFA, rejoined Wells Fargo Securities in 2010 as a director and Senior Equity Analyst covering Shipping, Equipment Leasing, & Marine MLPs. Prior to joining the company, Mike was a senior member of Deutsche Bank Securities' transportation equity research team, with lead responsibility for the ocean shipping and equipment leasing sector.

In 2015 Mike was named to Institutional Investor's All-America Research Team, finishing as the #1 ranked Marine analyst within the survey. Mike was also names the sector's best stock picker by the Financial Times and Starmine in 2013, finishing second in 2012. In 2014, Mike was named among the most accurate earnings estimators within the same survey. Prior to Deutsche Bank, Mike was a senior associate on Wells Fargo's transportation research team from 2006 to 2009. Mike began his career in finance with Legg Mason. Mike is a graduate of the University of Virginia and holds the CFA designation.