Speaker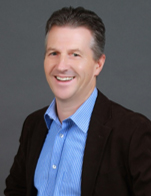 Andrew Barker
Asia Pacific Lead
Cargill

Andrew Barker is the Asia Pacific Lead for Cargill's ocean transportation business based in Singapore. Andrew is a qualified shipbroker, Merchant Navy Officer, and Director of RightShip.

Andrew first joined Cargill in 1992 as part of its London freight team and subsequently he was later appointed office manager in 1996. Cargill promoted Andrew to the position of Global Handy and Handymax Trading Manager in 1999, which saw him relocate to Geneva, Switzerland.

Before his current role, Andrew led a comprehensive IT transformation project which involved the development and implementation of an entirely new operating system for the business.

In 2006, Andrew became a Director of RightShip, the world's leading maritime risk management and environmental assessment organization. Andrew served as chairman of the board from 2015-2017.

Andrew has experience as a ship broker with H.E. Moss, and he has also served at Ellerman City Lines, qualifying as a second officer in the Merchant Navy.

Andrew was a graduate trainee with Zodiac Maritime, and he holds a bachelor's degree in maritime commerce from Cardiff University, United Kingdom.