Speaker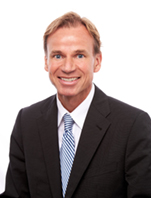 Mats H. Berglund
Chief Executive Officer
Pacific Basin

Mr. Berglund joined Pacific Basin as Chief Executive Officer in 2012. He previously served with Swedish familyowned conglomerate Stena from 1986 to 2005, occupying managerial and leadership positions in various Stena group shipping businesses in Sweden and the USA including group controller of Stena Line, vice president and chief financial officer of both Concordia Maritime and StenTex (a Stena-Texaco joint venture), president of StenTex, and vice president and president of Stena Rederi AB (Stena's parent company for all shipping activities).

From 2005 to 2011, he was senior vice president and head of Crude Transportation for New York-listed Overseas Shipholding Group. Between March 2011 and May 2012, he served as chief financial officer and chief operating officer at Chemoil Energy, a Singapore-listed global trader of marine fuel products.