Speakers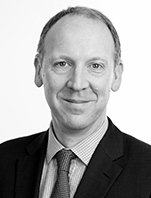 Charles Maltby
Chief Executive Officer
Epic Gas

Charles has over 20 years of shipping industry experience. He graduated from the University of Plymouth, UK in 1992 with a BSc in Maritime Business (International Shipping & Maritime Law). He began his shipping career with Mobil Shipping in 1992 with day to day responsibility for LPG and petrochemical chartering & operations. From 1996 to 2005 he held various positions with BHP Billiton's dry bulk and tanker freight business in London and Melbourne, culminating in establishing the handysize/handymax chartering and trading desk in the Hague in 2001.

In 2005 he joined Pacific Basin as Managing Director (UK), Global Head of the Handymax Business and Head of the Groups Atlantic business. He joined Epic Gas as Executive Chairman in September 2014, a position he held until May 2019. He has held the position of Chief Executive Officer since March 2015. He attended INSEAD (AMP) in 2008, and is a member of the Institute of Chartered Shipbrokers.