Speakers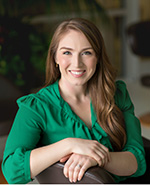 Myra Shannon-Fuller
Regional Communications Manager DNV GL Maritime

Myra Shannon-Fuller is the Regional Communications Manager for DNV GL Maritime based in Houston and is responsible for overseeing the public and media relations of the classification society within the Americas.
Shannon-Fuller has worked in the Maritime and Oil & Gas industries since 2006. Since then, she has held a variety of positions in communications and business development at companies operating in the fields of regulatory, consulting, and compliance, as well as for a leading international software company.
A graduate of the Massachusetts Maritime Academy, Shannon-Fuller holds a Bachelor of Science in International Maritime Business. She completed her undergraduate studies at the US maritime academy's campus in Buzzards Bay, Massachusetts and studied internationally at Shanghai Maritime University.