Speaker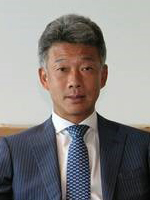 Takashi Nakabe
President
Onomichi Dockyard Co., Ltd.

Takashi Nakabe ("NAKABE") joined Onomichi Dockyard Co., Ltd. in Japan("ONOMICHI") as deputy manager of Tokyo branch since 2001 and he became president of ONOMICHI since 2009 and he is board member of Saiki heavy Industry in Japan and Colombo Dockyard Plc. in Sri Lanka which are subsidiary companies of ONOMICHI.

Prior to ONOMICHI, NAKABE worked at Fuji Xerox since 1994 for 7 years after graduate the department of English and American literature of Tamagawa University. At the 2001, NAKABE gave up his job to take over family's business.

NAKABE is the fifth-generation president and his great-great-grandfather started the Hamane Syoten Co., Ltd. which is the predecessor of ONOMICHI.