Speaker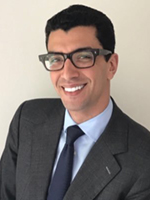 Mehraab Nazir
Partner
Watson Farley & Williams

Mehraab is a partner in Watson Farley & Williams' finance practice in Singapore. Mehraab specialises in asset, project and leasing finance with a particular focus on transportation, where he has extensive experience working on leasing structures.

Mehraab has garnered many accolades from the leading legal directories for his work and client service capability. In Chambers Asia Pacific 2019 Mehraab is described as "extremely good, responsive, organised, and particularly pragmatic," with the additional comment that "it's always tough to do cross-border deals, but there has never been a situation where he couldn't find a solution, without compromising our position"; he has also been praised for being "able to navigate the needs of stakeholders while protecting his clients' interests".