Speaker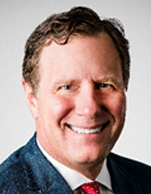 David W. Grzebinski
President & CEO
Kirby Corporation

David Grzebinski is the President and Chief Executive Officer of Kirby Corporation. He has served as President and CEO since April 2014. Prior to that, he served as President and Chief Operating Officer since January 2014 and Chief Financial Officer since March 2010. He served as Chairman of Kirby Offshore Marine from February 2012 to April 2013 and served as Executive Vice President from March 2010 to January 2014, having joined the Company in February 2010. Prior to joining the Company, he served in operating and administrative positions beginning in 1988 with FMC Technologies Inc. ("FMC"). Prior to joining FMC, he was employed by The Dow Chemical Company in manufacturing, engineering, and finance roles.

Mr. Grzebinski is a Chartered Financial Analyst ("CFA"), holds a Master in Business Administration degree from Tulane University, and holds a Bachelor of Science degree in Chemical Engineering from the University of South Florida. He is an Eagle Scout. He serves on the Coast Guard Foundation Board of Trustees and is a member of the Board of Directors for American Bureau of Shipping.

David enjoys spending free time with his wife, Elizabeth Grzebinski and their three children.