Speakers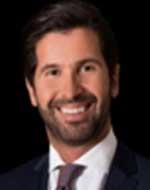 Chris Vartzis
Partner
Stephenson Harwood LLP

Chris is an asset finance specialist with a particular focus on the financing of all types of commercial vessels. He is known for his experience and motivation to develop solutions for complex, cross border financing transactions and clients value his commercial and innovative legal approach and his proactiveness and efficiency.

Chris Vartzis is dual qualified (England & Wales and Greece) and has extensive experience in asset finance of all types of vessels (including yacht) and aircrafts (mainly corporate jets), working with major global banks and financial institutions specialising in asset financing (including ECA facilities). He also advises owners in the context of negotiation and entering into ship financing facilities.

In addition to working with and advising major Greek shipowning groups, Chris also works on markets outside Greece, especially in Turkey working with Turkish diversified conglomerates and with shipping groups in Croatia, Bulgaria and Norway.

Chris has substantial experience in syndicated and bilateral loan facilities, sale and lease back facilities, restructurings, work-outs, IPOs, intrecreditor and subordination arrangements, accession deeds, financing and sale and purchase of second-hand vessels and financing of newbuildings with particular experience in Chinese, Korean and Vietnamese newbuildings, shipbuilding contracts and refund guarantees.

Chris has been with Stephenson Harwood since 2004 and became Partner in 2016.