Speaker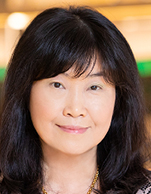 Rosita Lau
Partner, Hong Kong
Ince & Co

Rosita is a partner of the 150 years old leading international law firm Ince & Co. She is an appointed member of the Hong Kong Maritime and Port Board, a multi-award winner and the honorary legal adviser of many maritime associations.

She has over 20 years of experience in transportation law (covering the sea, the land and the air), specialising in all aspects of dry shipping, logistics, aviation, insurance, international trade and personal injury law.

She studied law in England and holds a Master of Law Degree from the London School of Economics and Political Science of the University of London with a Mark of Merits. She is admitted to practise in four jurisdictions, namely, England and Wales, Australia ACT, Singapore and Hong Kong.

Rosita is a complex disputes resolution specialist. She acts for and represents international shipowners, charterers, ship managers, P&I clubs, ports and terminal operators, freight forwarders, cargo interest and logistic operators in litigation in all levels of court and in international and domestic arbitration (including LMAA, ICC, HKIAC, SIAC, CIETAC, CMAC arbitration) and mediation. She is also a LMAA Support Member.

Awards and Accolades

She has been winning numerous awards and accolades including :

1) A two times winner of Lloyd's "The World's Top Ten Shipping Lawyers" accolade and ranked as one of the World Most Influential Maritime Personnel, in 2010 and 2016. To date, she was the first Hong Kong and Chinese lawyer to win these accolades and also the first and the only Hong Kong and Chinese lawyer who obtained these accolades twice,

2) Won the Lloyd's List Asia "Individual Maritime Lawyer of the Year" Award in 2016. She is also the first and hitherto the only Hong Kong and Chinese lawyer to win this award,

3) Ranked by Legal 500 Asia Pacific for 20 consecutive years, since 2001 till now, as a Leading Individual in Shipping, which is a record. Notably, she was inducted into the Legal 500 Asia Pacific Hall of Fame in April 2020,

4) Won the "Integration of Women in the Maritime Sector" Award presented by Seatrade Maritime Awards in June 2019. She is the first outstanding female who received this award,

5) Won the "Best in Shipping" Award by Euromoney at their Asia Women in Business Law Awards 2014. She is also the first Hong Kong lawyer to win this Award,

6) For consecutive years recognised as a Leading (Band 1) lawyer in both Shipping Contentious practice and Insurance by Chambers Global and Chambers Asia Pacific,

7) Ranked by Benchmark as a "Dispute Star" in Commercial Disputes and Insurance Disputes, and,

8) Recognised by Asia Law & Practice since 2004 for 16 consecutive years to present as a Leading Lawyer in Aviation and Maritime.

Public Services

She has been appointed to various public duties position, including, among others, the Maritime Development Council and the Hong Kong Maritime and Port Board.

Chairing, moderating and speaking in conferences

She had chaired, moderated and spoken in international and regional conferences, forums, seminars, by invitation, in, among others, Canada, China, Denmark, England, Germany, Greece, Hong Kong, Japan, Korea, Singapore and Taiwan.