Speaker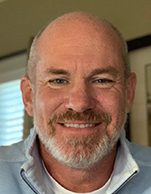 Rick DiMaio
Senior Vice President, Supply Chain Operations
Office Depot

Prior to joining Office Depot, DiMaio served as Vice President, Logistics Operations for Sears Holdings Corporation and President of Sears Logistics Services, Inc. as well as a board member for LifeFactory and Deliveright Logistics. A supply chain veteran of 30 years, DiMaio has served in multiple leadership roles within supply chain including the areas of home delivery, wearing apparel logistics, online fulfillment, hard lines distribution, network design, reverse logistics and supply chain strategy.

Office Depot provides office supplies and services through ~1,100 N. American retail stores, a dedicated sales force, top-rated catalogs, and e-commerce operations. Office Depot has annual sales of approximately $10 billion, employs about 38,000 associates, and serves customers in multiple countries. DiMaio is responsible for leading the transformation of supply chain including the ODL, Inc. services division, Inventory Management, Transportation, Network Design, Strategy for Distribution and Transportation, Flow-path Modeling, Strategic Alliances and the Customer Care team.