Speaker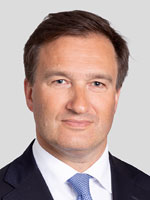 Marius Halvorsen
Head of Investment Banking
Arctic Securities LLC

Marius Halvorsen is Head of Investment Banking in Arctic Securities LLC in New York. Marius has two decades of experience on Wall Street with stints at Goldman Sachs, AMA Capital Partners, Clarksons Platou and Fearnley, where he was the CEO of their US operation before moving to Norway and heading up Fearnley Securities AS. He also spent 1 year working in a leadership role in the ADS system.