Speaker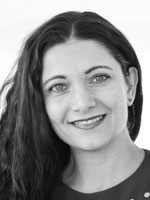 Julia Anastasiou
Deputy Managing Director
OSM Crew Management

Julia has been an active member of the Shipping industry since 1997 and joined the OSM Maritime Group in 2009. She has over the past 12 years progressed to today holding a global role as Deputy Managing Director of OSM Crew Management. Being a leader in OSM and having the responsibility for over 200 vessels, ship / shore staff and customers, Julia believes this is made possible because of the fantastic group of dedicated people that prosper through upholding the OSM culture and values in everything they do. 'Our number one asset is people and this is what sets us apart from others'.

Julia is associated professionally and academically with the Institute of Chartered Ship Brokers and the University of Warwick. She had her first academic work published in 2017 for the World Maritime University (WMU) in Malmö, Sweden which is a postgraduate maritime university founded in 1983 by the International Maritime Organization (IMO). With her commitment to empowering women in Shipping and striving to raise awareness for the younger generation, Julia actively supports the Cypriot Shipping cluster through her involvement with WISTA (Women in International Trading and Shipping Association), The Cyprus Shipping Chamber, Young Ship, The Institute of Chartered Shipbrokers and various other committees and organizations.