Speaker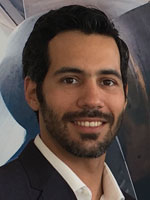 Philip Hadjisoteriou
Client Relationship Manager
Lloyd's Register

Philip Hadjisoteriou has over 9 years of experience in the maritime industry in various capacities, currently working as Client Relationship Manager for Lloyd's Register in Cyprus. He is responsible for building long-term partnerships with local clients, ensuring high-quality delivery across the LR's breadth of capabilities. Since 2011 when he joined the Lloyd's Register family as LR graduate in UK, he served as a surveyor, especially for cruise Ships and yachts, and then as North America Client Manager, delivering high quality services to East Coast clients.

Philip holds a Master's degree in Mechanical Engineering from Leeds university.