Speaker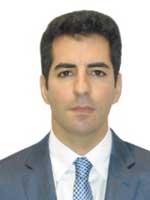 Nicholas Hadjiyiannis
Chief Executive Officer
Universal Shipping Alliance Co Ltd

Nicholas Hadjiyiannis holds Masters degrees in Transportation (2006), Marine Eng. & Naval Arch. (2009) and Ocean Eng. (2010) and a PhD in Mech. Eng. (2010) from MIT as well as an MBA (2010) from Harvard Business School.

In 2010 he joined Cyprus Maritime Co. Ltd where he had been working on a part time basis during the previous decades. He founded Universal Shipping Alliance Co. Ltd in 2014, and has been acting as CEO ever since. He is also currently a member of the board of directors of the UK P&I Club and a member of the Intercargo Technical and Executive committees.