Speaker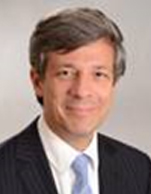 Andreas Beroutsos
Senior Investments Executive
BW Group

Andreas Beroutsos is BW Group's senior investments executive. He is a member of the Executive Committee and the Chairman's Office.

Before joining BW, Mr. Beroutsos had been a senior private equity investor (global head of PE & Infrastructure at CDPQ; and senior partner at Eton Park and HRS Management). Earlier in his career, he had served as senior partner at McKinsey & Co. in New York, where he led Global Private Equity and Financial Services client work. He also led Global Recruiting and served on the committee electing Senior Partners of the Firm.

He currently serves on the Boards of PetSmart (parent of Chewy), HIG Acquisition Corp., and (representing BW) Cadeler (CADLR.OL; offshore wind turbine installer), Navigator Holdings (NYSE: NVGS), BW Solar (North America), Ductor Oy (FIN/SWI) and HEA Water (Singapore). From 2013 and until 2020, he served on the Board of BW LPG (BWLPG.OL).

A native of Greece, Mr. Beroutsos has worked across all major geographies and has lived in the US since his college years. He holds BA and MBA degrees from Harvard University. He has served (including as Chairman) on corporate and non-profit (education/arts) Boards, including President of the Harvard Club of NY (2011-2015) and Board Member of the global Harvard Alumni Association (2014-2019).